Curve Awardees for Excellence in Lesbian Coverage digital exhibit
Dana Piccoli
An oral history interview with Dana Piccoli, 2023 winner of the Curve Foundation's award for Excellence in Lesbian Coverage.
The interview covers Dana's career in media as a writer, creative, and moderator; how her background in performance influenced that trajectory; and what receiving this award means to her.
Dana Piccoli is an award-winning writer and editor who has spent the last 12 years of her career writing about and for the LGBTQ+ community.
Dana graduated from Western Michigan University with a bachelor's in fine arts and spent the first part of her career as a professional actor and vocalist, moving to New York City in 2006 to pursue a career as a singer/songwriter and cabaret performer. Always interested in LGBTQ+ representation in media, Dana became vocal about queer fandoms and positive representation on social media and developed a following.
In 2012, Dana combined for love for queer media with her skills as a songwriter and wrote and recorded a satirical song about the then-popular television show, "Pretty Little Liars." The song quickly became a hit with the show's fandom and led to being discovered by the team at AfterEllen. Dana was invited to create a vlog for the site, "Dana Does it with Glee," which ran for the entire fourth season of the show. Soon after, she was asked to expand her presence on the site with a column about queer fandom. "Notes on a Fandom" kicked off in late 2012. Dana began writing more for the site and was soon recapping popular shows like "Grey's Anatomy" and interviewing stars of series including "Orange is the New Black" and "Carmilla."
After gaining traction for her candid and affable interviewing style, Dana began moderating panels and hosting events, which she does to this day. She has been the lead moderator for ClexaCon, hosted panels at New York ComicCon and FlameCon, and traveled to London and Brazil to host and appear on lesbian and queer women-centric panels. She hosted the podcast "Let's Process" at AfterEllen, which garnered over 250,000 listens. In 2015, she was invited to Toronto to host the "Carmilla" Season 2 finale event.
Dana became the staff editor of AfterEllen in 2014, working alongside editor-in-chief Trish Bendix and ended her tenure when the site was sold in 2016. Soon after, Dana was recruited by Bella Books to launch and run their new queer media vertical, Bella Media Channel. While there, Dana led Bella Media and created the From Fanfic to Published Writer competition. While also working at Bella, Dana joined the team at Olivia Travels, a travel company for LGBTQ+ women and their friends. While at Olivia, Dana created content for social media, catalogs, and interactive brochures, even winning a Magellan Award from Travel Weekly for her work on video editing. In 2017, she was named to Curve Magazine's Pride List.
In 2019, Dana's first novel, a lesbian romance called "Savor the Moment," was published by Bella Books. She was also included in The Advocate Magazine's Champions of Pride that year.
Over the years, Dana has also written features for numerous sites, including The Mary Sue, The Decider, Curve and NBC.
Femi Redwood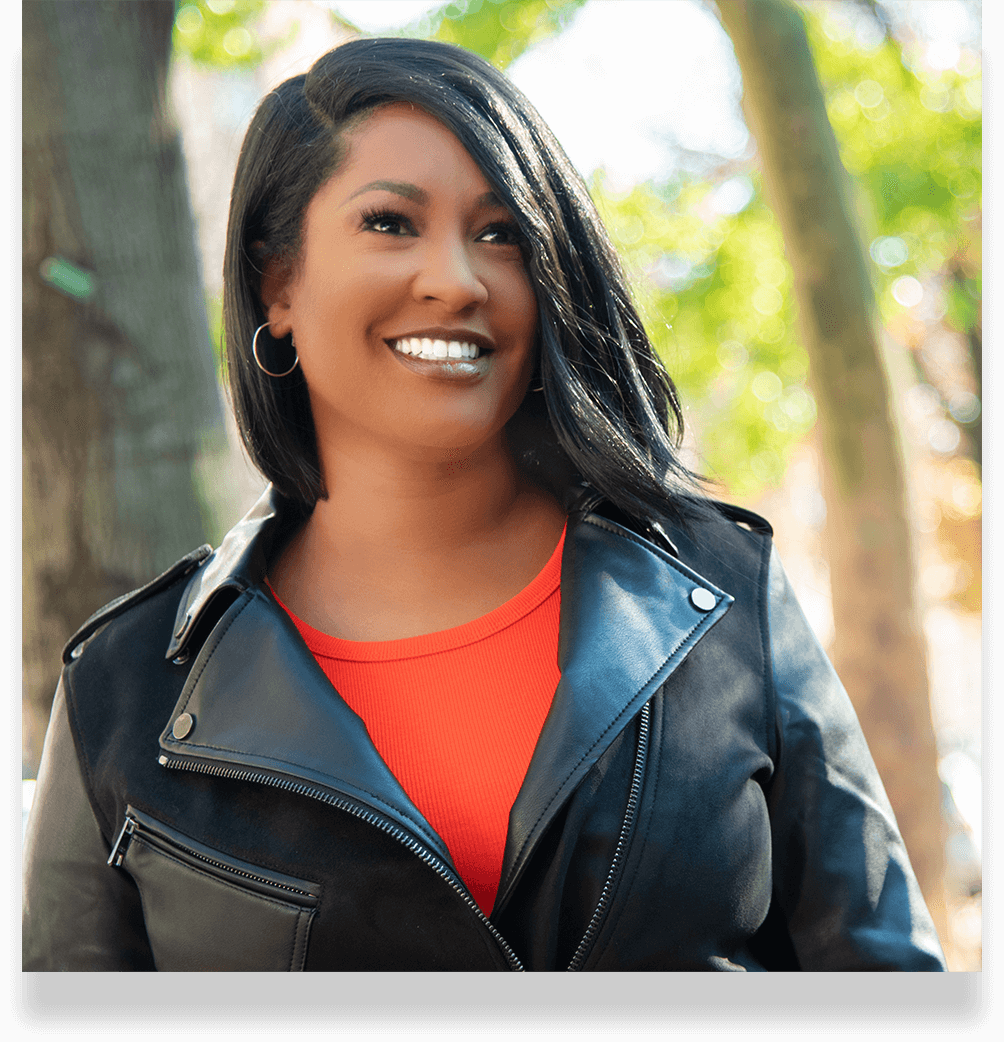 An oral history interview with Femi Redwood, 2023 winner of the Curve Foundation's award for Excellence in Lesbian Coverage.
The interview covers Femi's career in media as a news anchor, podcaster, and correspondent; how her background influenced that trajectory; and what receiving this award means to her.
This bio is going to be a bit unusual. Instead of focusing on my career highlights, I want you to understand why I dedicated my career to telling inclusive and authentic stories.
In elementary school, my dad delivered newspapers before going to his 9 - 5 job. This left stacks of undelivered papers lying around. It was bittersweet. I fell in love with news but realized very early something was missing.
I grew up on St. Helena Island, South Carolina, and in Milton, Delaware, two very different communities that profoundly impacted my journalism.
St. Helena Island is home to the Gullah people, an African-American ethnic group that has retained many African traditions due to the island's isolation. Praise houses, the buildings enslaved folks worshiped in, are still standing, as is Penn Center, a former school for freed Black children. Dr. Martin Luther King Junior wrote his "I Have a Dream" speech at Penn Center, and it was my first school.
My family is not Gullah. My Jamaican mom and African-American father moved there because they fell in love with the island and its rich culture.
Growing up on the island, along with my parents' teachings of Black history, instilled in me a pride and passion for Black joy while also opening my eyes to the systemic failures that suffocated that joy. I saw how the newspapers didn't cover our community with the same positivity as the white communities.
In middle school we moved to a town in Delaware near Rehoboth Beach, a popular gay vacation spot. This was a dramatically different place from St. Helena Island. While the island's demographics have changed over the years, it was primarily Black in my childhood. But the lack of racial inclusion was glaring in our new predominantly white town. My mom and I often had to point out to my teachers that the required reading lists didn't contain Black authors, demanding I be able to substitute them for books by authors like Zora Neale Hurston.
Rehoboth Beach introduced me to gay joy, although it was a very segregated joy. When I realized I was queer and began going to gay white spaces, I learned they were not for people who looked like me. The coffee shops, bars, and clothing stores weren't welcoming, all made clear by the music played and how Black customers were spoken to. And as I continued to consume biased news, I realized I wanted better. I wanted to be the journalist that included Black and queer people in my stories, which would hopefully lead to changes in the world.
My journey continued to Jackson State University, a historically Black college in Jackson, Mississippi, and eventually to a journalism career in New York City. I've worked in some of the most respected newsrooms, including 1010 WINS Radio, CBS News, and VICE News, but the most important part of my career has been impacting the lives of Black queer people by telling their stories.
Through the leadership roles I hold at various professional journalism organizations, I've also been able to help Black queer journalists succeed. One of those roles is the chair of the National Association of Black Journalists LGBTQ+ Task Force. My work has helped countless Black queer journalists by providing scholarships, grants, and mentoring.
If you're interested, you can find more about my career on Linkedin. But I wanted to share with you why I was drawn to telling inclusive stories. I told myself as a kid that I would do better, and it's a promise I'm proud to have kept.
Victoria Brownworth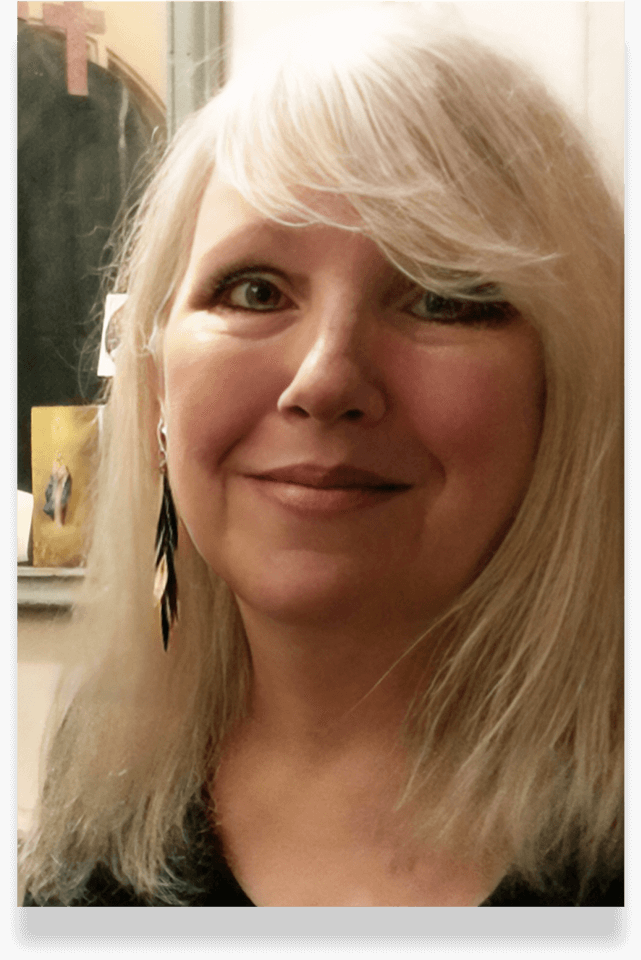 This oral history interview with Victoria Brownworth, 2023 winner of the Curve Foundation's award for Excellence in Lesbian Coverage.
The interview covers Victoria's impressive career in journalism; from her undergraduate education to her over 30 years of writing for Curve magazine.
Victoria A. Brownworth is a Pulitzer Prize-nominated award-winning journalist. She has won the Society of Professional Journalists Award several times, most recently in 2022 for feature reporting, as well as the Keystone Journalism Award, the NLGJA, Lambda Literary and IPPY Independent Press Award. Her work has appeared in The New York Times, the Los Angeles Times, The Philadelphia Inquirer, Baltimore Sun, DAME, Ms.,The Nation, Village Voice, SPIN, POZ, The Advocate, Bay Area Reporter, OUT, Lambda Literary and Curve among other publications. She is a columnist for the Bay Area Reporter, Philadelphia Gay News and an opinion writer for the Philadelphia Inquirer. She has most recently won several journalism awards for her coverage of the COVID pandemic and for her three-part series on lesbian, bisexual and trans women in prison. Brownworth was among the OUT 100 and is the author and editor of more than 20 books, including the Lambda Award-winning Coming Out of Cancer: Writings from the Lesbian Cancer Epidemic and Ordinary Mayhem: A Novel, and the award-winning From Where They Sit: Black Writers Write Black Youth and Too Queer: Essays from a Radical Life. In 2010 she co-founded the independent publisher Tiny Satchel Press with her late wife, Maddy Gold. She taught writing and journalism at the University of the Arts and Community College of Philadelphia for many years. She lives and works in Philadelphia.